PML Production Music Live Groove & Rhythm Full Course | File Size 6.0 GB | Free download
This course is entirely dedicated to building professional sounding drum loops for modern electronic music!
Do you want your drums to sound club ready and "less amateur"?
Learn how to build interesting beats with varying velocity patterns, adding swing and bounce with groove presets and how to tweak and adjust every sample with ADSR.
You'll be provided with all the basics about groove. Then, we'll jump into easy to follow practical sessions, where we create multiple beats, loops and patterns from scratch!
Plus: The files used in this online course will be available in the download section – so can can follow along easily and understand not only WHAT we do, but WHY we do it and replicate it on your own computer.
Make your drums sound professional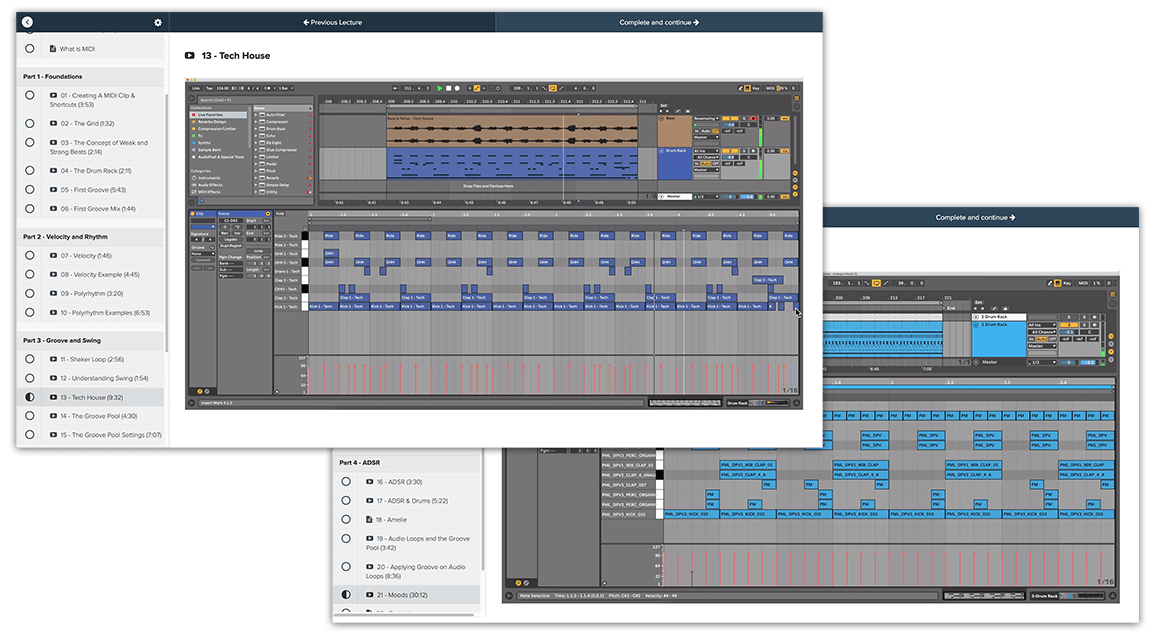 This course is for you, if you are…
…not finding the right samples and waste hours browsing your sample packs
…coming up with cool grooves, but they sound static and just not professional enough
…not fully aware of the groove pool and it's advantages or adding swing manually
…never really sure how to tweak your samples with ADSR to make them fit the beat
…not completely familiar with the concept of velocity, how to add human feel or how to build interesting velocity patterns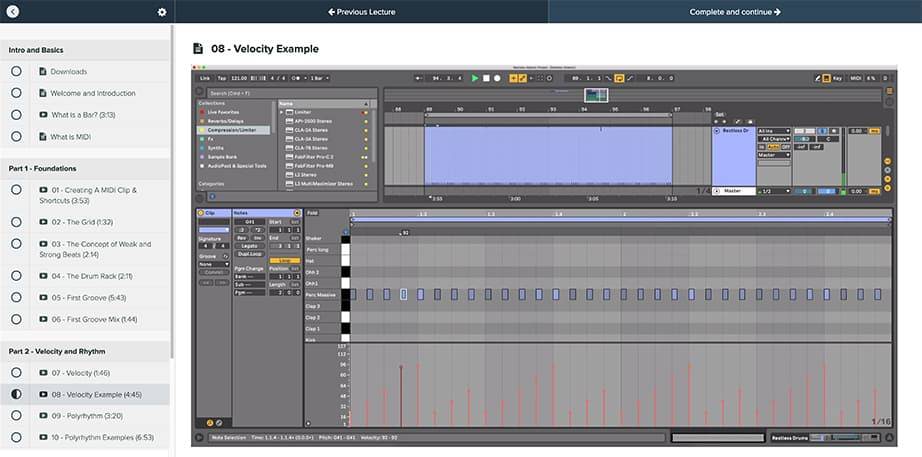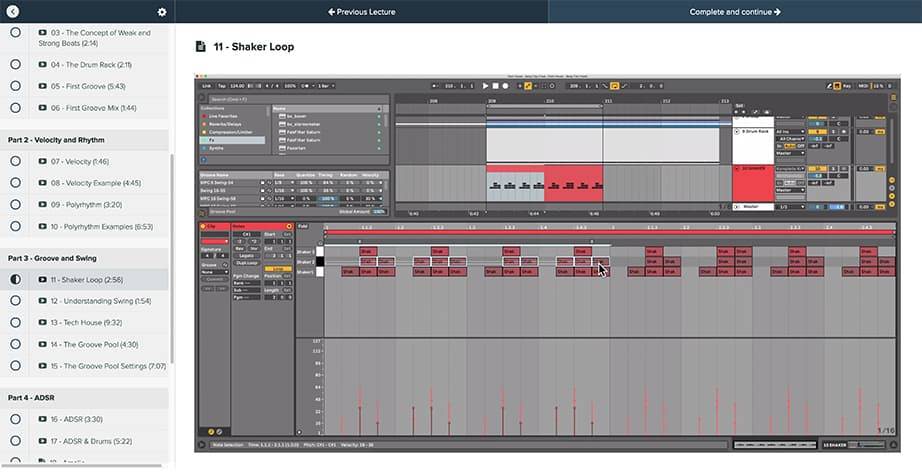 ✓ turning your basic beat into a professionally sounding loop
✓ creating interesting patterns using a variety of techniques
✓ learn the concepts of velocity
✓ learn the concepts of applying swing & groove
✓ learn how to tweak your samples using ADSR
✓ polyrhythms
✓ understanding the Drum Rack
✓ concept of weak and strong beats
✓ applying groove on MIDI and Audio files
✓ many practical examples
Included Files & Kits
In the first chapter "Downloads" you will find anything you need to follow along with the course & more.
✓ 6 complete kits
✓ 100+ samples & MIDI
✓ material to follow along with all practical parts
✓ a good starting point for own productions
DOWNLOAD
| | |
| --- | --- |
| Filename: | 159991.torrent   (download) |
| Filesize: | 58.59 KB |
Course content: https://www.productionmusiclive.com/collections/courses/products/groove-course
Sundryshare.COM is our file hosting service, please support us to maintain service by becoming premium membership. Cheers!
Please leave a comment to report if files missing or downloaded files don't work by reasons such as: error with errors uncompress/unzip/unrar, broken files... We will check and update new download links ASAP!
Archives don't open, and are corrupt? Don't be worried! Problem was with WinRAR, Used 7-Zip instead.